Event Banner Signs Maker
Price is very low to purchase event signs for barricades, temp fences and general 'event sponsor' banner signs. Please call or fax your ideas along to anyone here.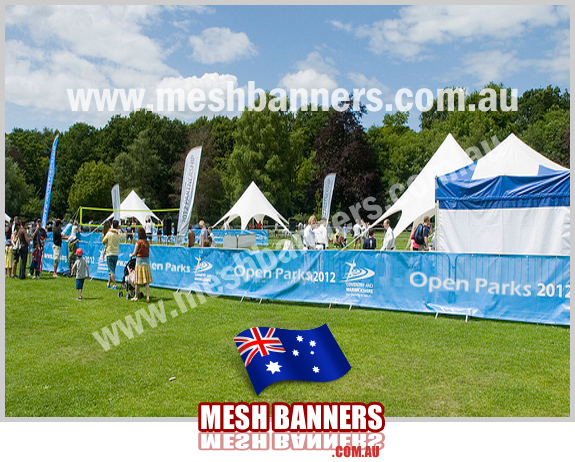 The sectors can be made individual or streamed along the barricade in one piece to reduce the cost. Lightweight and stable, the printing looks great.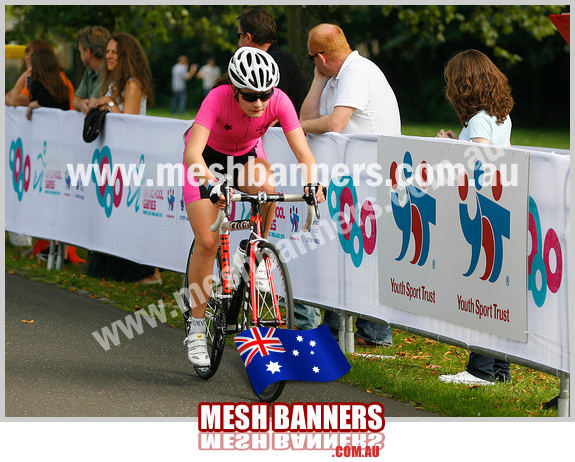 If you want the easiest sign to transport, our new mesh banners for sprorting events fold up into a bag. Lightweight and portable it is easy to take your sponsor advertising with you for your sport events.
Promote upcoming events with banner signs that can be updated cheaply as the event draws near.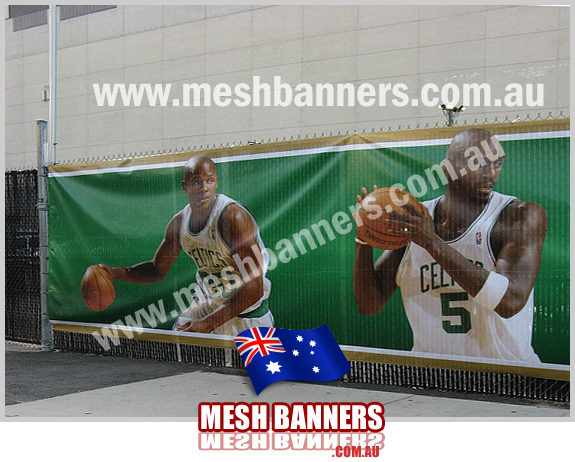 If you have your own frames or panels, temporary fencing or barricades please let us know the size and our team can manufacture to suit your designs.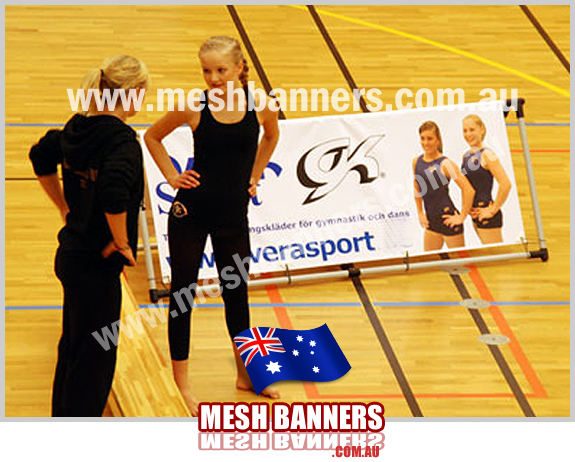 Australian Masters Golf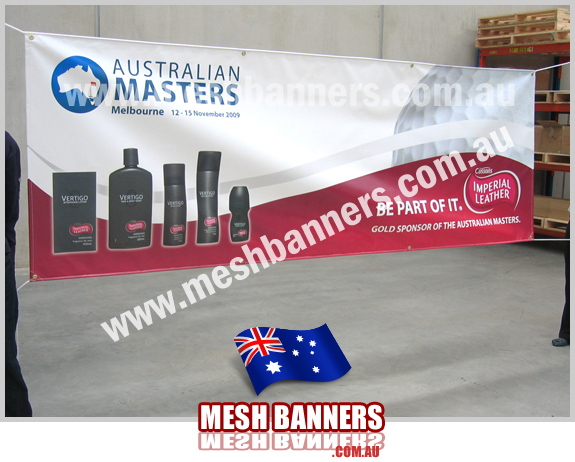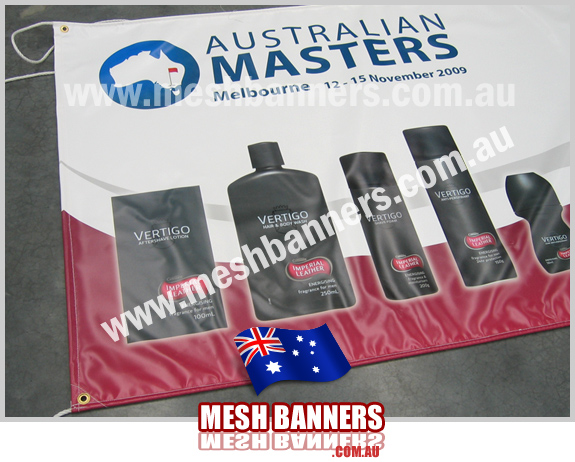 High quality mesh and vinyl banners supplied for Australian Masters Golf and other events. We continue to supply our work to all states and event in Australia including 'visiting' events and tournaments.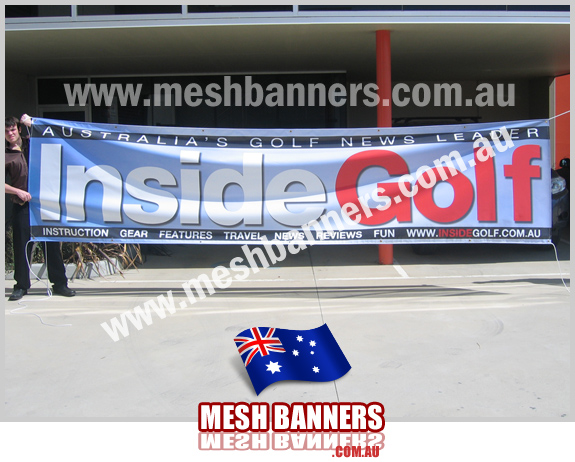 Junior events, jamborees and more.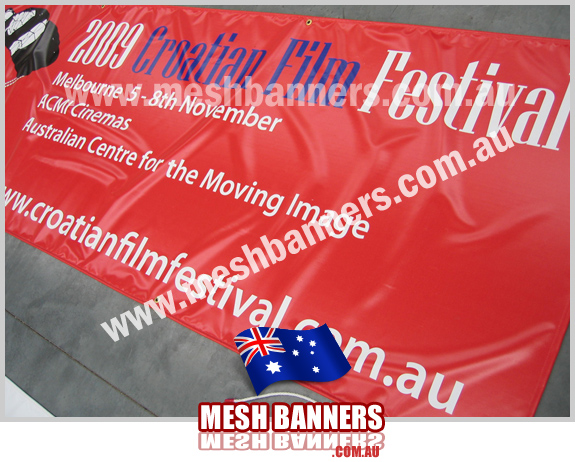 Comedy and Festival banners, signs and fluted plastic signs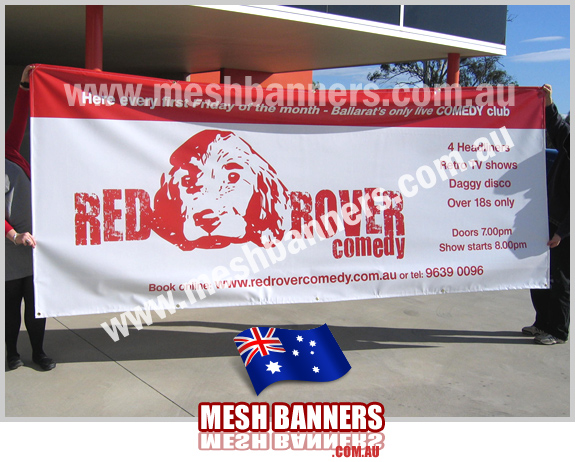 Different ways to finish the banner for walking, tying to fences, demonstration events, carnivals and mardi gras.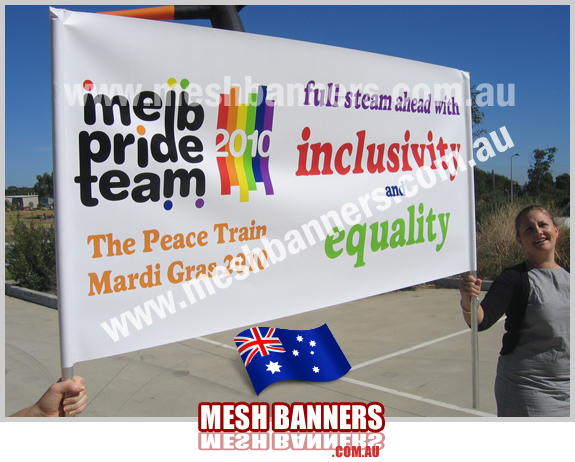 Sponsor Banners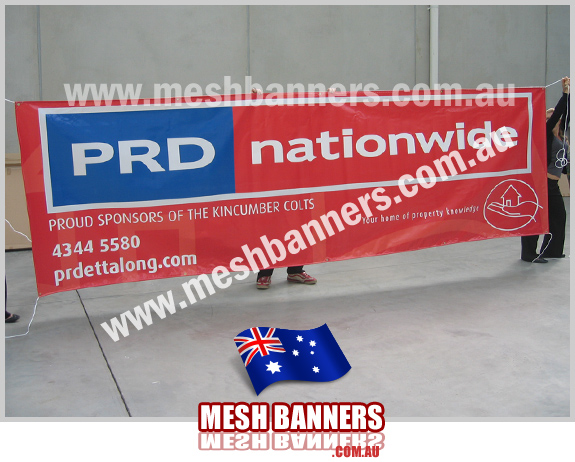 Full color photo quality images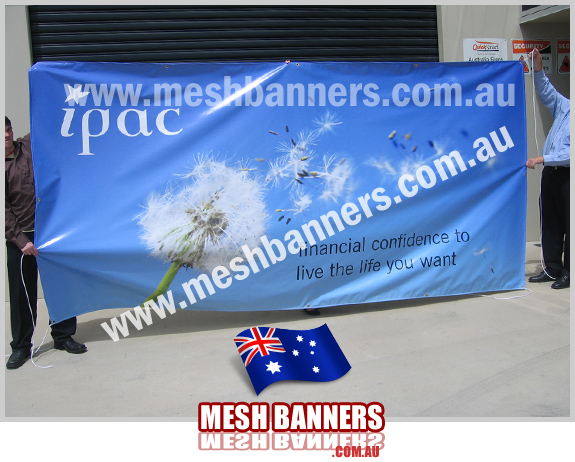 Sporting event sponsors signage on a 'photo' style banner sign with wispy daisy image. This banner is very good value and cheap
Tournament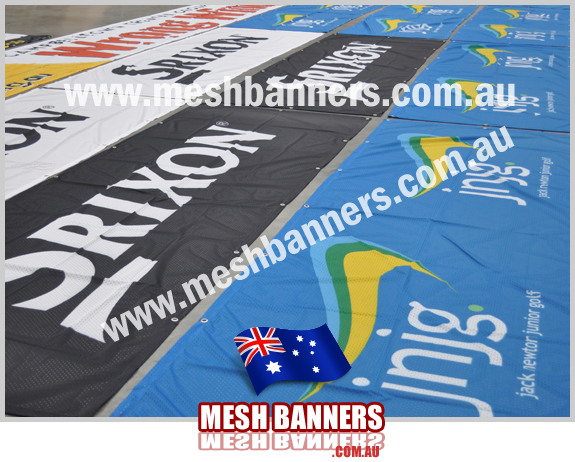 STAGE event and marquee, temporary fencing and outdoor display arena signage for outdoor trade shows, sectioned areas and portable scaffolding event set up.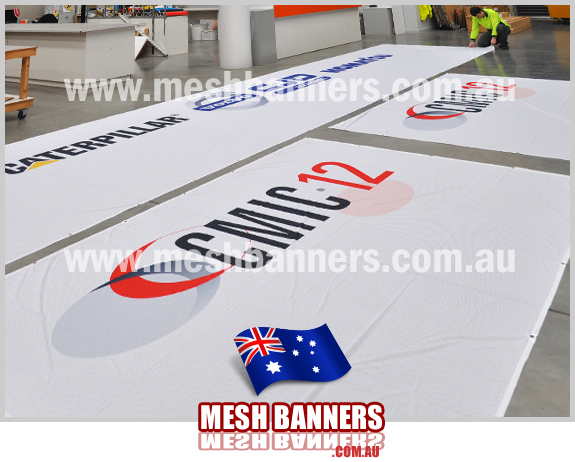 Large outdoor banners used for construction and mining expo and equipment display shows major sponsors. This was tied to below the main stage and various points throughout the event's expo fields. This is better than printed shade cloth and allows mesh direct printing in full color with logos, screens, blends, art designs and true photographic printing for outdoor sign quality on mesh direct surface. Lots of sign companies buy from us here. This also allows customers whom want printed shade cloth better art designs and full vibrancy of colors.

This material has a 30% 'air-flow through' and is ideal for screening banners, protective barriers and fence wraps. When installed correctly it wont tear or rip all thanks to the special conform non tear pattern.
More fantastic sign ideas
and examples.
---