Large Construction & Building Mesh Signs
Builders and site construction temp fencing banner mesh you can buy here wholesale.
NOTE: We offer full print option rather than just repeat option.
BUILDING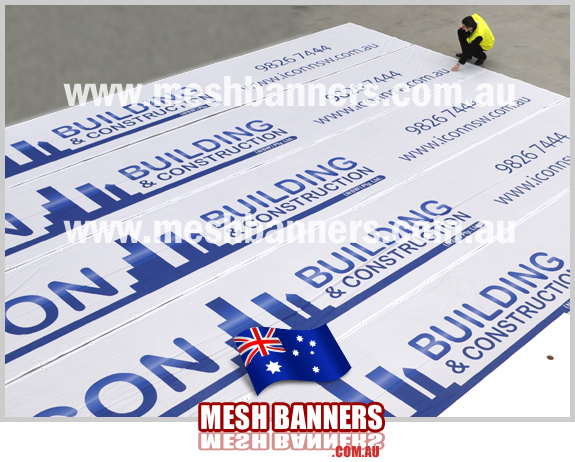 CONSTRUCTION WRAP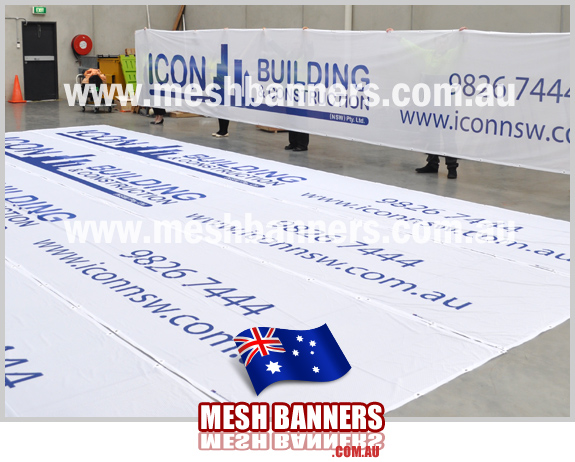 Building Fence Signs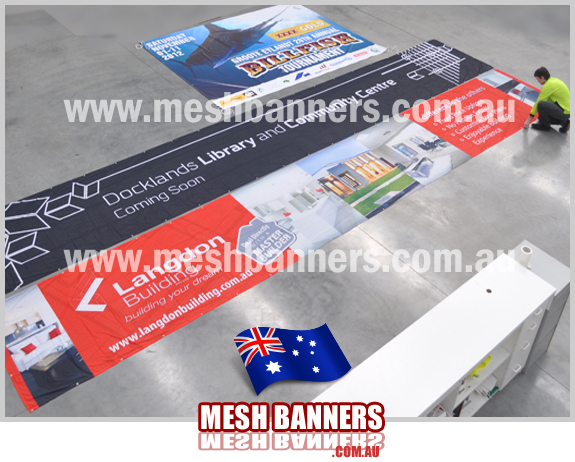 We do full photographic signage banner printing, not just block logo repeat.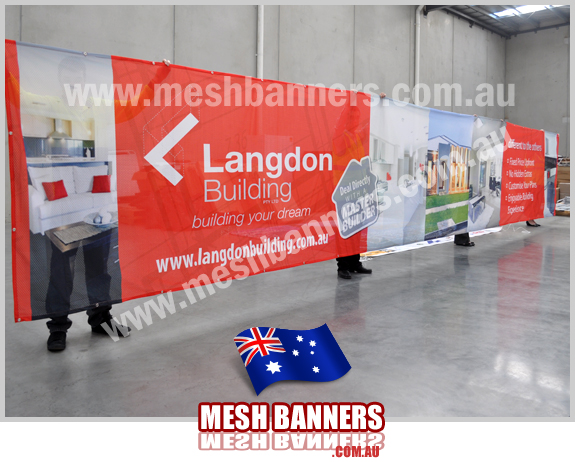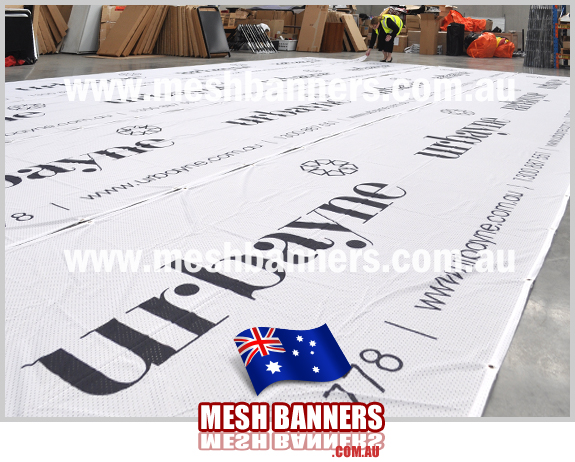 Government Projects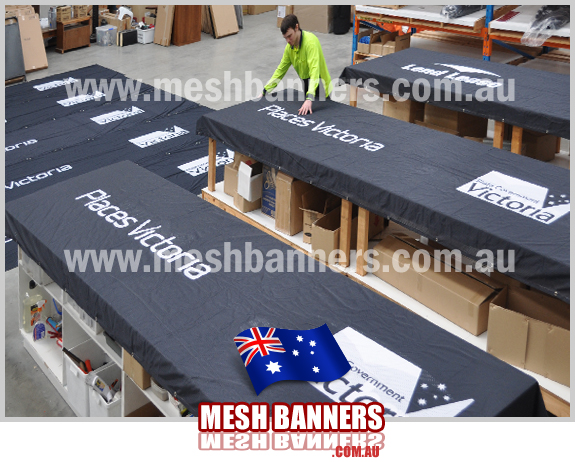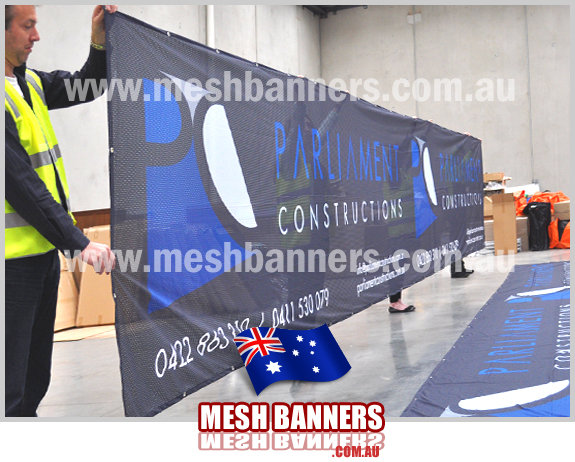 Printed Family Homes construction fence temporary sign with their company logo and house graphic in color for outside on the boundary whilst building is underway. This is a great new way for a banner sign in mesh tp be ised for building companies and family home builders in the area. It would be very hard to walk past and not attract interest.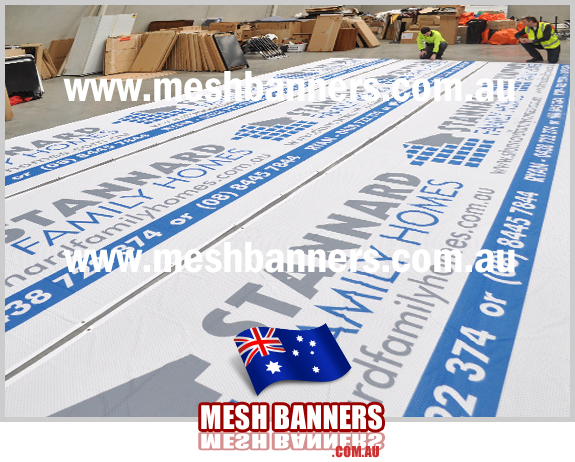 Renovation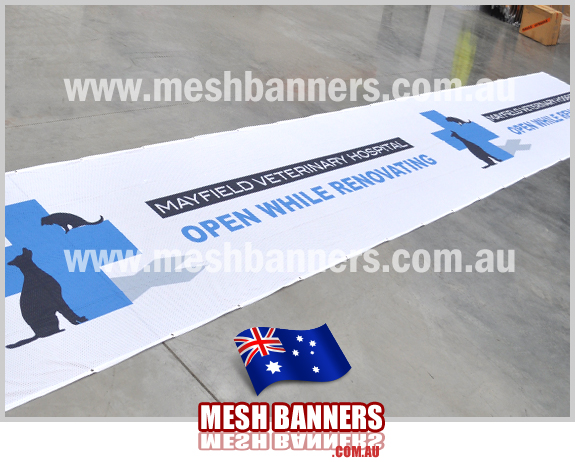 IMPORTANT: Many authorities in Australia and now demand 'dust' reduction control on building sites and locations including "screening" sites with shade netting temporary fence coverings and keeping all site access as non migrative and ensuring privacy screening during the building stages. This requirement also gives builders new opportunities to print your company & brand your project and disguise elements during construction stages.
IMPORTANT:
1. We can print the picture as per your custom request
2. High quality print, bright color and sharp details
3. Folds for easy moving and storage
Introduction:
PVC Banner Inkjet Media is suitable for all solvent-based
inkjet system. The special surface coating optimizes ink
adhesion and color reproduction for long-lasting brilliant
prints. After special treatment, Our sign laminated
frontlit have a good capability of anti-microbial and
anti-aging. We control the transparence from 5% to 10%, It
is suitable for indoor or outdoor applications, the media
are available in matte white, gloss white.

Features:
1.Glossy and matte surface available.
2. Weather resistant (UV, rain, typhoon and frost).
3. Anti Flame is available.
4. White substrate for wide format digital printing.
5. Seamless.

Application:
1. Billboard (frontlit).
2. Exhibition booth decoration.
3. Displays (indoor and outdoor).
4. Building murals and instore displays.
Description:
The heat transfer printing craft is the method that transfers designs from rolls of paper to polyester or other thermo-plastic fabrics. Designs are preprinted with disperse dyes on paper, and under high temperature is transferred onto fabric when both are passed through a heat transfer printing machine, Disperse dyes are the only ones that can sublimate and therefor are the only ones that can be used.
Heat transfer printing is clean and environmently safe, which make it appealing in today's health and safety conscience work environment,There are no suspect liquid by-products,the only by-products is paper.

Specification:
Material: 100% PES Polyethersulfone
Weight: 145 g/mē
Promote and surround your building site or cover off the front facade, hoarding or public viewing areas with beautiful printed construction mesh banner prints with your logo or company name etc, typically the eyelets are 500mm top, side, bottom, side. Rapidly attach with cable ties.
Construction wrap mesh fencing Dura fabric signs are used as side drops, site privacy screens and dust control measures and standards on building sites. Additional advertising printing wrap for temporary fencing is ideal and very cheap to purchase. Signs and indentifiers can be placed next to or over the fence signage on construction sites. Lightweight and strong they may also be affixed to scaffold runners beams and hoardings. Also supply super sized stickers for hoardings.
Also search for PVC MESH Australia gives the wonderful DURA range of printing banner signs for construction sites and is used by most companies giving superb results as site screening dust control and site privacy. It gives the builder a 70 percent opaque result and fine clarity lettering print and wonderful logo representation on the signage.
Advertising becomes easy and the construction temporary fencing mesh banner sign printing can be ordered over the phone or net. The most popular use is for surrounding the building site perimeter with company logos, developer imagery and 'marketing' style photos of landscapes, color flashes and other building company signs. These printed fences are becoming very popular and we supply many other sign companies advertising agencies and building companies with banner signs at trade price less discount.
Used for sport fields and events
Choose from and gain ideas from the many pictures available on this website for construction banner mesh signs. Hi-tensile strength which are specifically used for large format billboards and construction site advertising signs.
It creates a protective barrier or 'privacy' screen on the building site whilst doubling the effect with advertising and branding. Hoardings become billboards, Hire fencing becomes a billboard and more. Local Code regulations often require for these areas to be fenced off and a scrim placed to close off the visibilty of development and dust, noise and pollutants. This gives you an opportunity to "brand" in an incredibly cost effective way that many people can believe is so cheap to print. Supplies for sign companies and direct.
Applications:
Building wraps and scaffold covers
Large format billboards
Banners displays
Building murals and in store displays
Both indoor and outdoor displays
DURA™ A process from inks to material to printing...
Our team are reducing environmental impact and increasing our social responsibility through applying Dura initiatives.

Why Fabric Mesh as a construction hoarding or temporary fence screen?
Fabric is re-usable and bio-degradable.
Cost is lower and affords customers hundreds of additional metres of fencing screen.
Can be sewn to form large heights.
Fabric is 1/3 the weight of vinyl banners of equal size.
NON Tear, the special weave design of Dura makes gives the material non tear status.
More fantastic sign ideas
and examples.
---